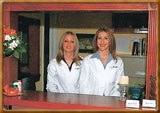 Dr. Vanessa Koutalidis and Dr. Kathy Schklair employ a range of manual and low-force chiropractic techniques and therapies to relieve pain and spasm, in a warm, healing environment.  Both doctors also offer acupuncture and incorporate nutrition, thereby offering a comprehensive approach to many chronic and difficult conditions.  Massage therapy is available, ranging from therapeutic, deep tissue to restorative relaxation. 
The mission of Island City Chiropractic is to provide the best quality natural health care to our patients and to be their active partner in helping them achieve and maintain optimum health through education and ongoing support.
At Island City Chiropractic, all ages are treated from children to the elderly and a multitude of conditions are addressed, including migraines, sciatica, arthritis, numbness and tingling, disc disorders, and joint pain or stiffness anywhere in the body. Whether you suffered an acute injury or have been dealing with a problem for several years, the doctors will perform a thorough consultation and examination to determine the extent in which they can help you. If necessary, they will refer out for diagnostic testing or an evaluation with the appropriate specialist.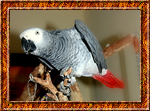 What sets Island City Chiropractic apart is that Dr. Vanessa and Dr. Kathy take their time with you, exploring every aspect of your health and lifestyle, to better assist you in finding a solution to your problem.
They will advise you on proper posture, ergonomics and exercise, and can customize a diet designed for weight loss or to address other health concerns.