Dr. Vanessa Koutalidis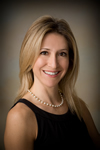 Dr. Koutalidis was born in Saco , Maine and attended Penn State University , majoring in pre-medicine. When it became clear that she wanted to pursue chiropractic, she transferred to New York Chiropractic College in Seneca Falls , New York . Upon graduation in 1994, Vanessa returned home to Maine where she practiced for two years and then relocated to Ft. Lauderdalein 1997. After moving she worked as an associate chiropractor, during which time she met Dr. Schklair. They opened Island City Chiropractic in 2004.
Chiropractic really opened Vanessa's eyes to the world of natural health care and it made a lot of sense to not only find and treat the cause of the problem, but to prevent pain and illness in the first place. Thus, she became interested in the benefits of acupuncture and began studying nutrition extensively. She combines all of her knowledge and techniques to educate her patients in helping them get and stay well.
One of Vanessa's favorite 'people' is her twelve-year-old African Grey parrot, Chester. Chester is quite loquacious, likes to hang out at the office most days, and is friendly with many of her patients.
Educational background
Penn State University
New York Chiropractic College
International Academy of Clinical Acupuncture
Degrees and Certifications
Bachelor of Science
Doctor of Chiropractic Degree, magna cum laude
Acupuncture certification, 1997
Associations/Organizations
Florida Chiropractic Association
Greater Fort Lauderdale Chamber of Commerce
New River Business Exchange, President 2011
Volunteer at PACE Academy for Girls, Teaching nutrition, 2006-07
Wilton Manors Business Association, Secretary
Women's Executive Club, President (2008-09)
Personal Interests
Reading, learning, rollerblading, writing, socializing with friends, fine food and wine, yoga, cooking, nature and other spiritual pursuits.
Dr. Kathy Schklair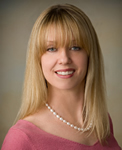 Dr. Schklair was born in New Hampshire, grew up in Long Island, and moved to Miami when she was eight . She attended University of Florida where she met her husband, Chris. Upon graduation she moved to Atlanta and attended chiropractic college. She moved to Ft. Lauderdale in 1998 and worked as an associate chiropractor, during which time she met Dr. Koutalidis. They opened Island City Chiropractic in spring of 2004.
Her mission is to spread the word on the many benefits of chiropractic and acupuncture, and to educate others on nutrition and exercise.
She lives in Wilton Manors with her husband and two cats.
Educational background
University of Florida
Life Chiropractic University
International Academy of Clinical Acupuncture
Degrees and Certifications
Bachelor of the Arts
Doctor of Chiropractic Degree
Acupuncture certification
Associations/Organizations
Member of Florida Chiropractic Association
Member of the Greater Fort Lauderdale
Chamber of Commerce
Member of the Fort Lauderdale International Film Festival
Personal Interests
Film, reading, working out, cooking